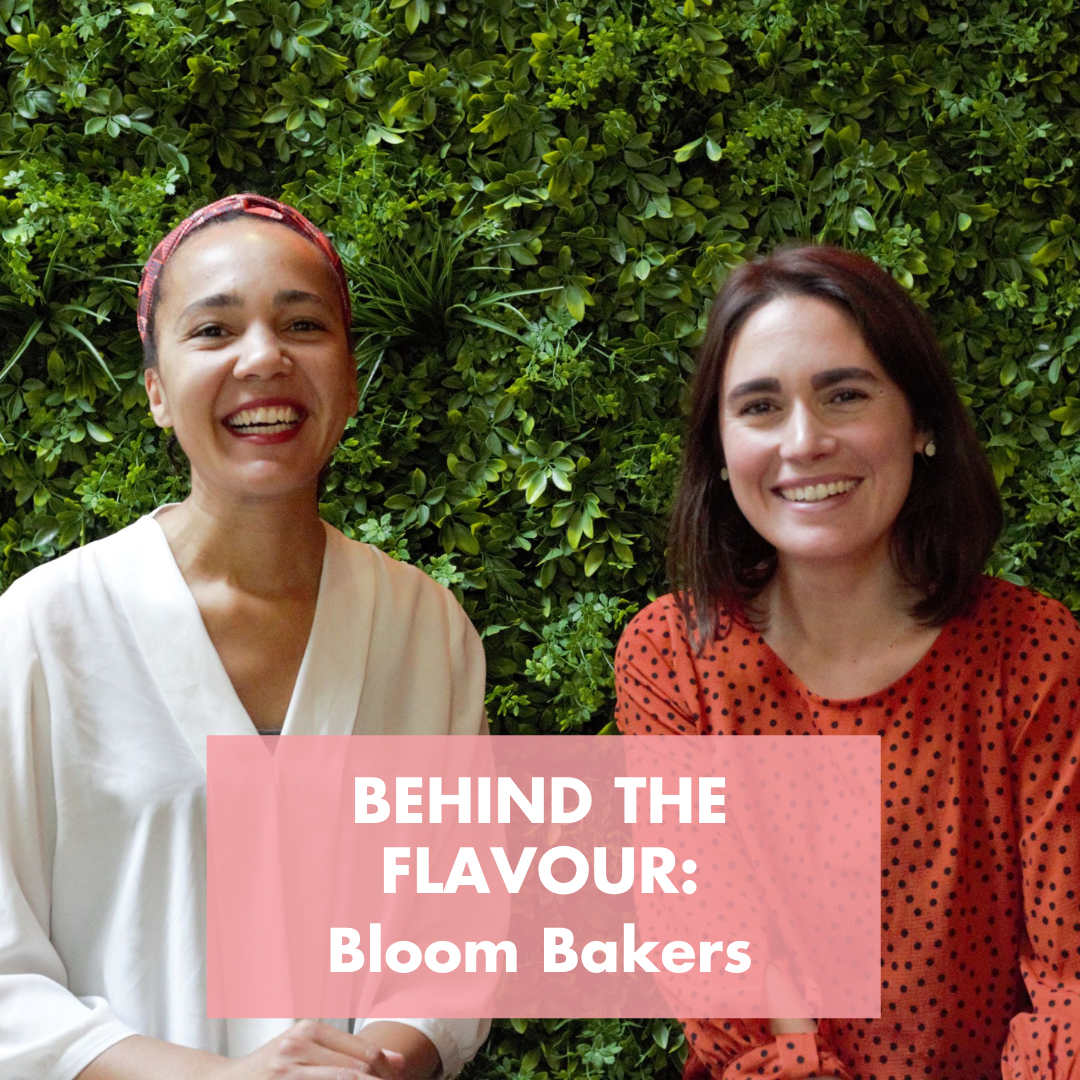 Welcome to our first edition of Behind The Flavour series, where you get to meet our wonderful artisans and learn more about their journey. We are starting off with Bloom Bakers, known for their bespoke biscuits for any occasion. Not only did their wonderful Valentine's Biscuits melt our hearts, but we are also in awe of all the thoughtful biscuits that Bloom Bakers offer. They are truly a lovely and meaningful gift to send someone straight through the letterbox!

Who are the Bloom Bakers?
Bloom Bakers was created by German-born Lisa & Dutchie Saskia. We have both lived in Leeds for the past ten years with our husbands and children.
How did you start your journey?
We worked together in a digital marketing agency and both missed the flavour of baked products from home. We decided to sell some wares on a market stall in early 2016 and low and behold people actually liked our bakes! It just grew from there into what is now a dedicated bakery for branded & personalised biscuits that we delivery all over the UK and beyond.
Do you have a favourite product or best seller?
Our best selling online shop product is our birthday biscuits box. These are super cute jammie biscuits impressed with the words Happy Birthday and then the name of the recipient. It's such playful and thoughtful gift that brings out instant smiles.
What is the best thing about running Bloom Bakers?
We get to make people happy every single day! We receive such lovely feedback from recipients. It always surprises us that a few biscuits through the post as a gift can make such a profoundly meaningful experience for people. That makes our job incredibly worthwhile.
---