Apple & Blackberry Wine Vinegar
Posted on 2021-12-01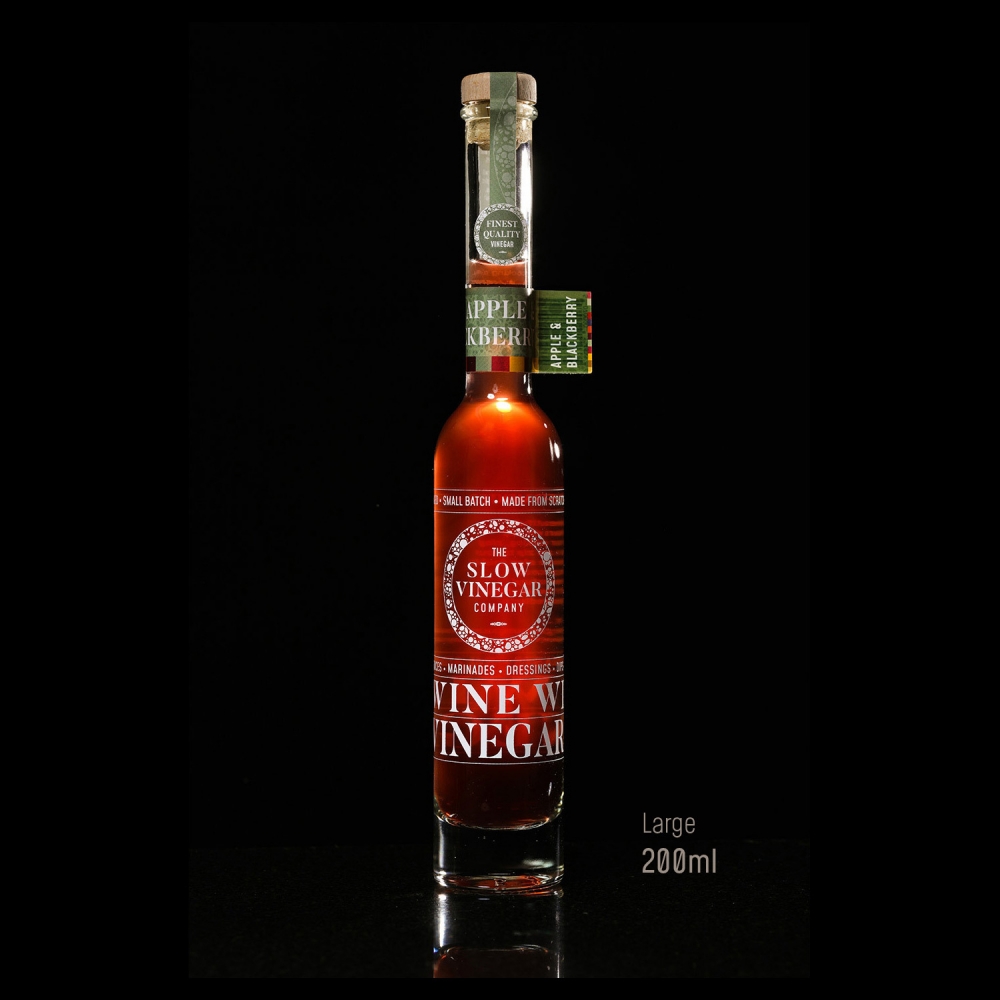 Description
We make this vinegar from home grown apples, and blackberries picked from the hedgerows around our home. It will pep up fruit pies and crumbles. It's great added to the stewing fruit for a flavour burst, it will bring out the natural sweetness. Apple and pork are a classic combination so this vinegar is good to deglaze the pan after frying; just add some stock and a spoonful of jam for a delicious sauce.
All our wine vinegars are made from scratch with 100% natural ingredients.
They are carefully double fermented and aged before bottling to create distinctive tastes and complex depths of flavour.
They are all raw, unpasteurised and contain 'the mother', are vegan friendly and contain no additives, sulphites or additional preservatives.
By using natural produce when it is at its freshest means that the flavour range is aligned with the growing seasons giving these vinegars an added dimension of interest. 

Other listings from The Slow Vinegar Company