Halloween Cream Fingers Cupcake Cake Toppers
Posted on 2021-12-01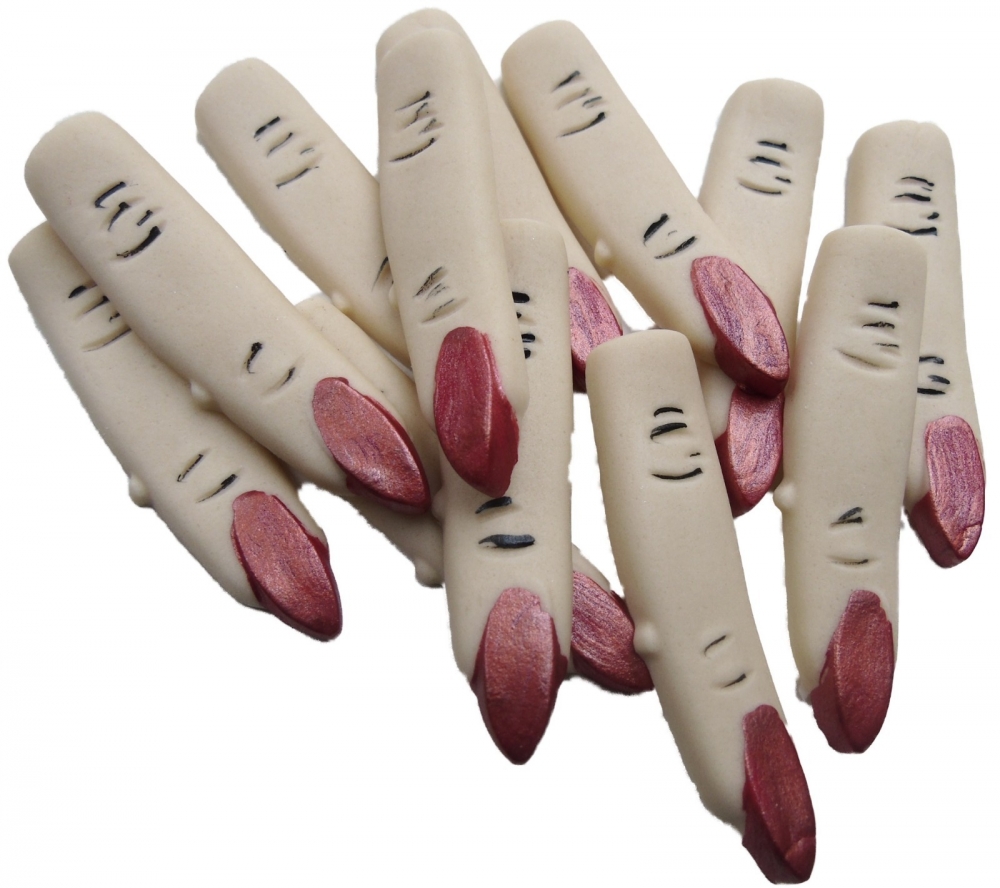 Description
Are you wanting to have something a little different on your trick or treat cupcakes this year?
Then these edible fingers are just the job. Available in a choice of three colours - cream, brown and green. as shown in separate listings
Pack of 12 - Cream
Approx Size: 6 cm by 1.5 cm  
They go together great with our edible eyeballs as well
All Simply Toppers™ Cupcake Toppers and Cake Decorations are Vegan, Dairy and Gluten Free, all are handmade and then are either hand painted with edible food colours or may also be glittered with edible food glitter.
They can take up to one day from been made to dry out before they can be posted out to you.
The following information is a guide to our products hand how best to use them.
Sugar paste Ingredients: Sugar, Glucose, Water, Palm Oil, Humectant: Glycerine, Emulsifier: Mono- & Di-Glycerides of Fatty Acids. Stabiliser: Gum Tragacanth. Preservative: Potassium Sorbate, Natural Flavouring.
Suitable for: Vegetarians, Vegans and those requiring Dairy and Gluten Free
Image: Photo images may not reflect item sizes, please check size before purchasing
Directions: Simply place on top of your cake or cupcakes. Toppers will soften as they absorb the moisture from the mixture they are placed on.
Use by recommendation: best before 6 months from date of posting.
Safety Warning: Possible choking hazard, therefore not suitable for children under 3 years.
Storage: Store in A dry container (NOT airtight) away from light and moisture and do NOT refrigerate or freeze.
Warning: May contain traces of nuts, edible paint contains traces of Soya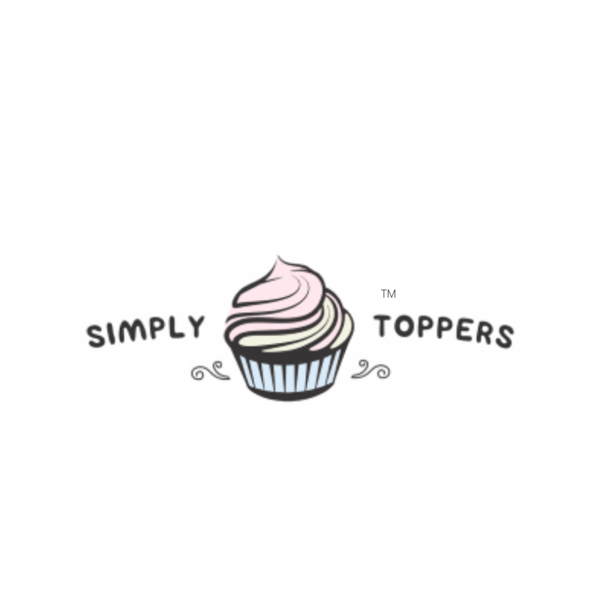 Other listings from Simply Toppers